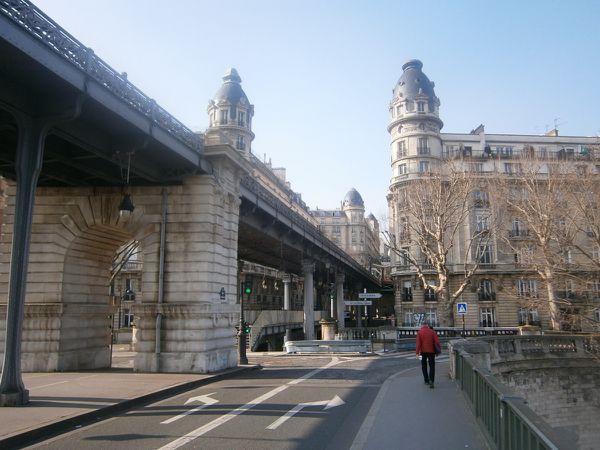 Is there really anything worth seeing in this neighbourhood, often associated with Auteuil and Neuilly, apart from luxurious but sad buildings and THE famous rue de Passy, a favourite place for shopping buffs, who "kiffent the swag," as Jean Rochefort so beautifully put it while narrating Flaubert's Madame Bovary in the language of the younger generation on the Internet (serious "verlan" language speakers only)?
Do as I did, take the metro to the Passy station and prepare yourself for a surprise since you step out of the carriage at the level of the first floor of the buildings. Most film buffs will recognize the apartment where the scene was shot that earned the film "Last Tango in Paris" (starring Marlon Brando, now long forgotten ...) a prohibition to minors under 18 in France....
Proceed on the bridge crossing the Seine with the Metro overhead a favourite decor for many shootings up to the level of the Ile aux Cygnes where the view is so beautiful to the Eiffel Tower on one side and the Trocadero hill opposite and you will forget the towers of the Front de Seine.
Passy was a spa resort in the 19th century -what the rue des Eaux, now home to the Wine Museum, recalls. The many exhibits, from the most humble tools to the most valuable carafes, evoke the growing of grapes, winery and all professions involved in the wine business in all regions of France : winemakers, coopers, "manipulators" of champagne, etc. A little further on, the rue Berton transports you in a small provincial town; no wonder Balzac took up residence under a false name there, since the house had two entrances allowing him to easily escape his creditors; his house is now a museum.
Only attached in 1860 to the city of Paris, Passy was originally a village where Parisians came to take the fresh air and built country houses surrounded by gardens; the plots that later became available allowed at the beginning of the last century to construct many buildings and Passy - as Auteuil- count the finest examples of Art Nouveau and Art Deco. Fortunately with the small streets and low houses around the rue de l'Assomption, the district still retain his village side.
The Musée du Vin leaflet (in english)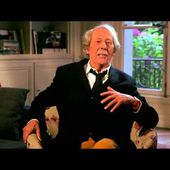 JEAN ROCHEFORT ft. BDBL - MADAME BOVARY
La vérité Jean Roch balance son premier feat avec les boloss des belles lettres !!!!! il envoie sans aucune pression les bails littéraires façon gros moonwalk sur la piste avec ce classique pos...
Madame Bovary told by Jean Rochefort (serious "verlan" language speakers only)