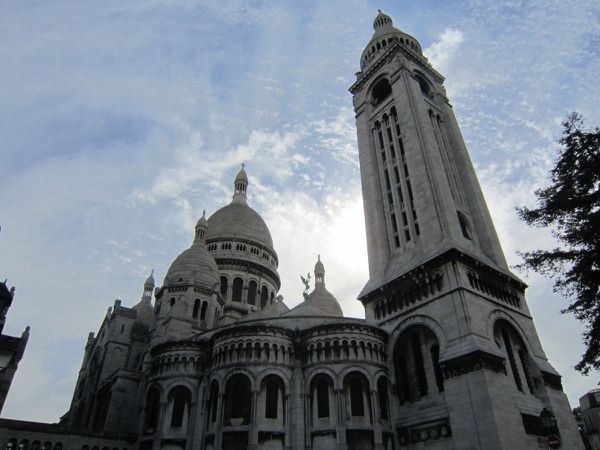 Difficult do you think, to avoid the waves of tourists that invade Place du Tertre and the stairs of Sacré Coeur ?
Well last Thursday, addressing Montmartre on the opposite side we discovered the peaceful life of a one of the latest villages of Paris.
Although the area is no longer the refuge of penniless painters, or "apache" thugs building makeshift shacks in the "maquis", a kind of no man's land between Montmartre and Rue Caulaincourt, it has kept the charm of the time when Parisians came to relax in its restaurants until the Belle Epoque.
Starting from the Place des Abbesses, village center and Art Déco Metro-entrance by Guimard, we climbed the stairs to get street three brothers facing the well-known grocery Collignon of the film Amélie Poulain.
We continued up the avenue Junot evoking the "Passe Muraille" short story by Marcel Ayme and the legend of Saint Denis, then, through the cobbled streets we passed the trough where the horses drank after the steep ascent and the "Maison Rose" painted by Utrillo, we bypassed the vineyards and the garden of the Museum of Montmartre. Past Aristide Bruant's tavern the "the Lapin Agile", we discussed the hoax Roland Dorgelès who had painted in 1910 to usher in a canvas with a brush attached to the tail of the donkey Aliboron. Entitled "Sunset on the Adriatic", with the "excessiviste" school's manifesto to justify its aesthetics, the picture will be exhibited at the "Salon des Independants" and earn 400 francs to its author, who, however, decided to stop here his painting career ... We then approached the chevet of the Sacré Coeur, which gives a much more impressive view of the monument than its facade overlooking Paris which most tourists are contented with.
As the cold and windy weather had scared away a lot, we continued to St Pierre de Montmartre, originally the parish church of the village with its Romanesque bell tower with its sober Gothic interior decorated with beautiful modern stained glass windows. An absolute must and an oasis of calm amid the tourist bustle - and we did not have the courage to push to the Place du Tertre !
Finally, we went down the grand staircase of the Sacré Coeur to enjoy the view of Paris and evoke the picture we saw earlier in Carnavalet, showing Gambetta, fleeing Paris in a balloon from the place at the bottom of the stairs to join the government sheltered in Tours, before returning to Place des Abbesses.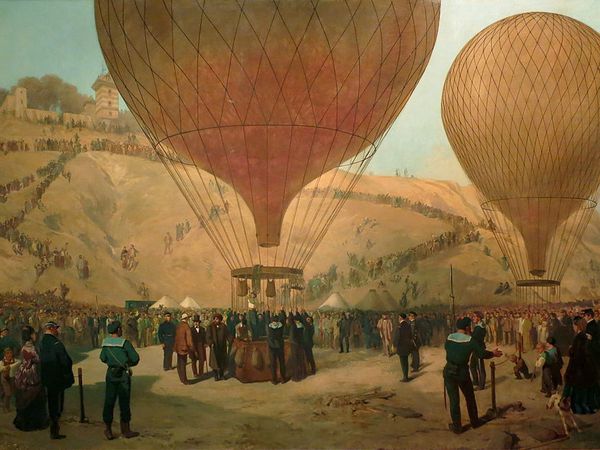 La Maison Rose seen by Utrillo and nowadays Gambetta fleeing in a balloon, the Rue des Saules seen by Cezanne and nowadays
Museum of Montmartre and Renoir Gardens - Paris
Founded in 1960, the Museum of Montmartre recounts the history of Montmartre, its art studios and animated cabarets. During its heyday, 12 rue Cortot served as a residence and meeting place for many