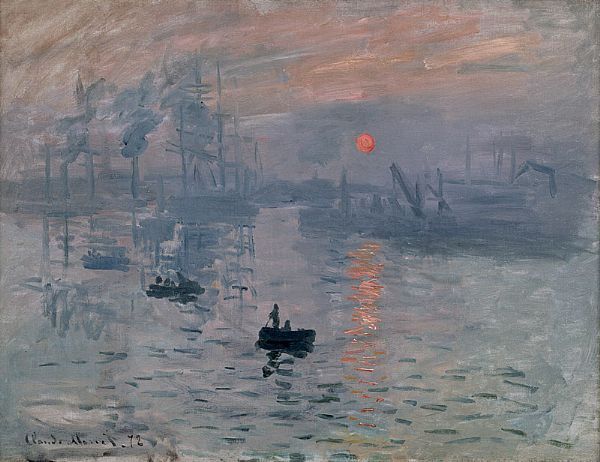 The "Musée Marmottan - Monet", the name sounds like Barbès - Rochechouart, the unlikely union of a fierce Republican opponent to Louis Philippe monarchy and one of the oldest families of the French nobility, the Rochechouart Mortemart, to name a subway station. ...
Here in the former hunting lodge of Baron Kellermann, grand-son of the victor of Valmy, the rigor of the Empire style of the furniture, art objects and paintings collected by Paul Marmottan confronts the bright colors and sensitive touch of Monet's works in the large collection bequeathed by his son Michel and exposed in a room similar to that of the Water Lilies in the Orangerie.
The museum exhibits other Impressionists: Renoir and Caillebotte of the personal collection of Monet, an exceptional collection of works by Berthe Morisot, the only woman painter of the original Impressionist group given by Denis Rouart, her grandson, and the collection of medieval illuminated manuscripts of the father of art dealer Daniel Wildenstein.
This visit organized after working hours for the directors of a regional office of Crédit Agricole and their wives, enabled us to discover the works in exceptional circumstances since we had the museum all to ourselves ; this facilitated the apprehension as a whole of Monet's works. One visitor commented after the visit: "For my part I enjoyed all of the visit, with a particular liking for the moments when you zoomed on a few paintings that you commented. Finally, in presenting Monet's works in the context of his familial, friendly and business relations, you made this exceptional artist more human and accessible, enticing us to adhere to his work. »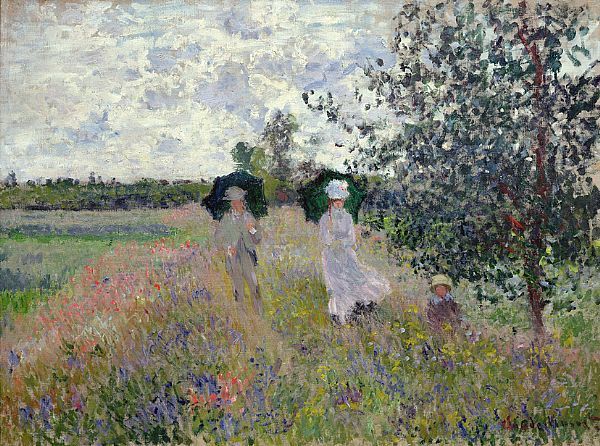 Empire chest of drawers,The Duchess of Feltre and her children, Waterlilies, Strolling near Argenteuil
Musée Marmottan Monet - Paris - France
Présentation d'œuvres de Claude Monet et de peintres impressionnistes, empire, enluminures sur Paris