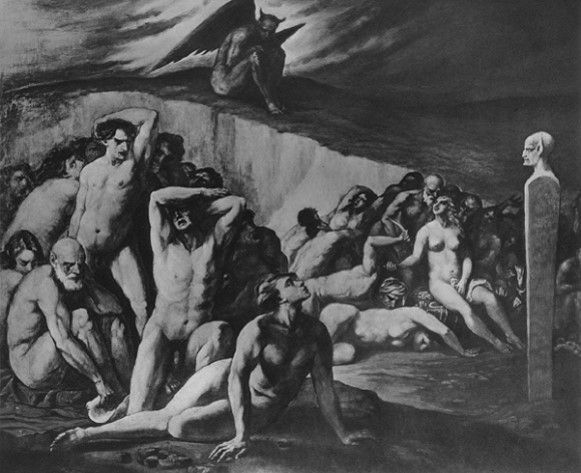 During this magnificent exhibition that you can still visit until January 5 at the Museum of the Orangerie, we discovered a complete and self-demanding artist -albeit not very well known- that addressed multiple pictorial ways over his long career: from the "synthetism" in the early years in Pont Aven to the large "classicist" nude pictures of the 30's, through the Orientalist works painted during the stay in Egypt or those inspired by the masters of the Italian Renaissance rediscovered during his trips to Florence and Venice or el Greco during his trip to Spain.
Emile Bernard was also an outstanding engraver as testified by the illustrated books such as St. Francis little flowers and Victor Hugo's the End of Satan presented in the exhibition: he had also involved himself in the decorative arts.
The role of Emile Bernard as art critic, who developed his ideas on painting in his journal The Aesthetic renovation, is as much misunderstood; his correspondence with his friend van Gogh and the transcript of his talks with Cézanne he met in Aix two years before his death are yet behind most of our knowledge of these two painters.
At the Orangerie, I also recommend the permanent collections: Monet's Water Lilies will opportunely remind us what Impressionism fought by Bernard early in his career was (in its extreme version!) and the works of Derain that followed a path similar to Bernard's starting as Fauvist to achieve his career as a neo classicist admiring the Dutch painters of the seventeenth century.
One more example to show that the sense of history has no meaning in art and that a painter may adopt different ways and return to the past without damaging the quality of his work if only he remains sincere. In this respect, the visit to the Picasso Museum that I am currently preparing shall bring yet another demonstration.